Where do I get labs drawn?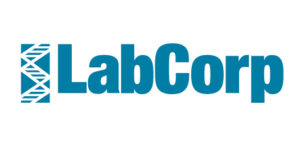 We have a Labcorp owned and operated lab within our facility as a convenience to our patients. Patients having their Annual Wellness Visits and Same Day Sick Visits at our office that require labs to be drawn can have their blood drawn while they are here in the office as a convenience to you.  All lab services performed by Labcorp are billed out to your insurance company by Labcorp and not Innova Primary Care. (If you have questions concerning billing for your lab, please contact Labcorp.)
If you are having a lab follow up appointment, you can choose from several convenient lab locations.  We will pre-order your labs so that you can have them drawn prior to your appointment allowing us to already have the results to discuss with you when you meet with your Innova healthcare provider.  All the lab facilities listed below will send your lab results electronically back to our office so that you can also view your results on your patient portal once they have been reviewed by your Healthcare Provider.
Please note that while we do our best to be informed regarding the many different insurance plans our patients utilize, we consider if the patient's responsibility to be aware of what lab is in-network for them as determined by their insurance plan.  If you are not sure of this information, we strongly encourage you to check with your insurance company as often labs that are ordered from an out of network lab will not be covered by your insurance company. Also note, that we do not order labs from Quest Lab as they are not electronically integrated with our system.  If your insurance company requires you to use Quest Lab, please discuss with our office.